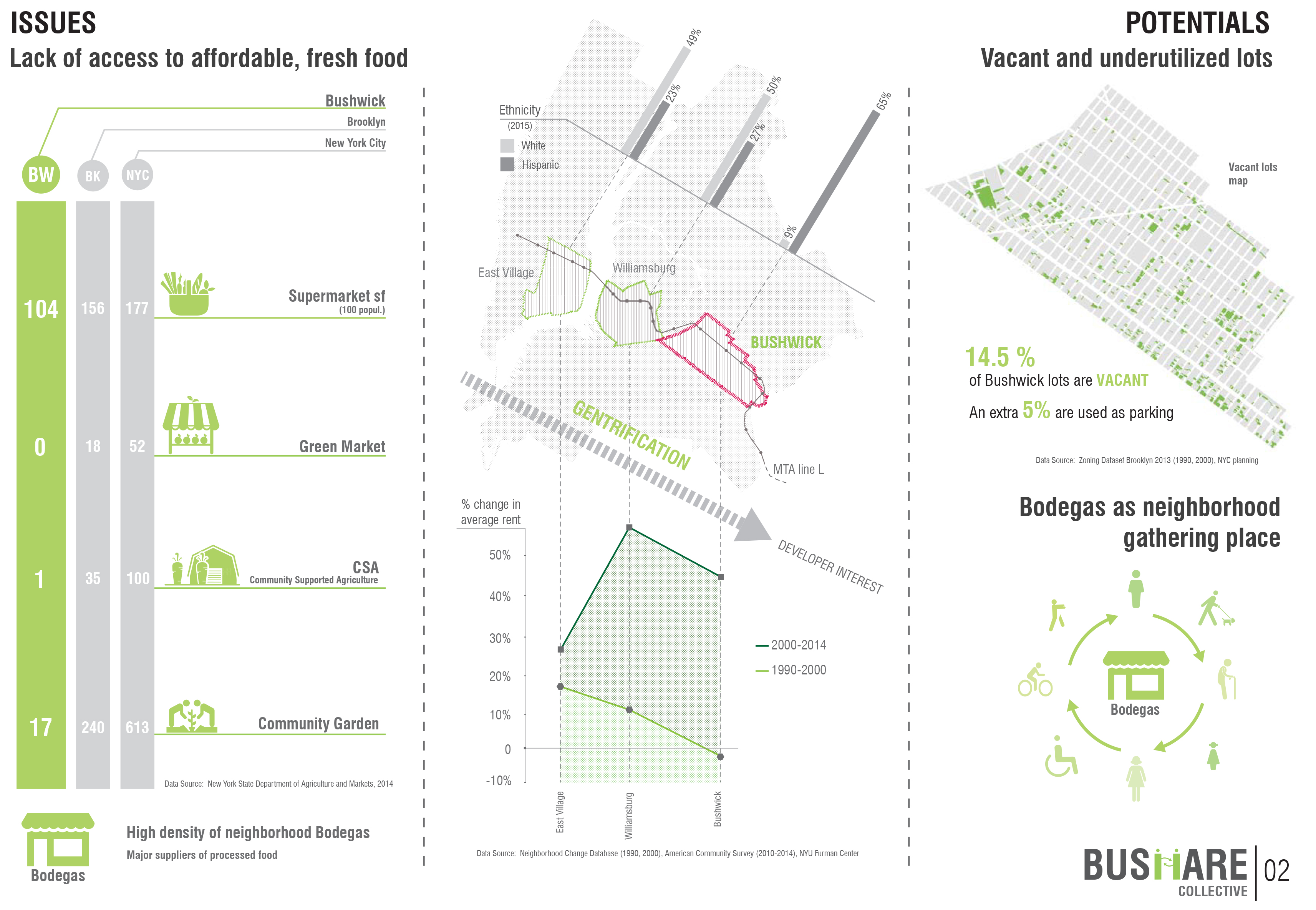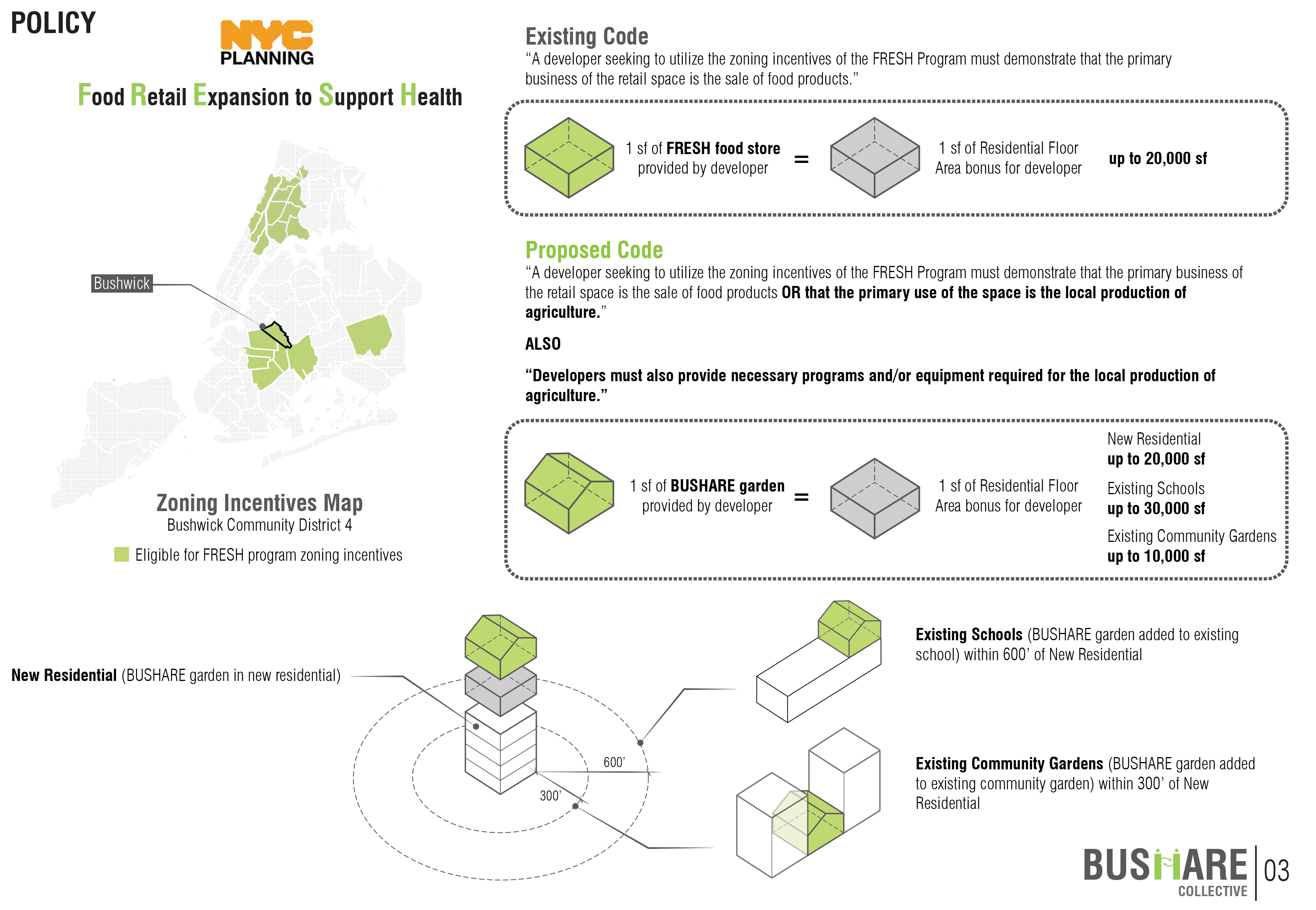 Team
Chris Chiou
Yuting Pan
Linshu Huang
Mention


TOP 15 proposals in AECOM Urban SOS competition 2017
BuSHARE Collective
Bushwick lacks access to fresh food and small scale recreation spaces. The BuSHARE Collective proposes a new building regulation policy and a sharing platform to create a sustainable, locally produced fresh-food network.

This proposal tackles the lack of fresh food production by localizing the process. According to the proposed policy change, developers are tasked with providing an aquaponics garden and the necessary programs and equipment associated with the process.

The nearby bodegas, primarily selling processed food, participate in the program by acting as food waste drop-off points and fresh food vendors. Residents join the BuSHARE Collective and earn coupons in the form of Bushare points which are used towards the locally produced food at the bodegas.